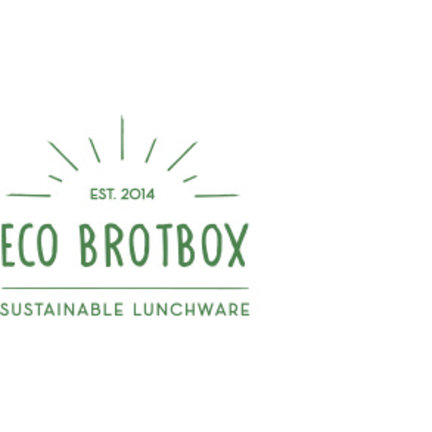 ECO
The products of ECO Brotbox are particularly environmentally friendly. Compared to ordinary lunchboxes or drinking bottles, they consciously do without plastic and rely on 100% stainless steel. The durable and insensitive everyday helpers ensure that environmentally friendly disposable packaging such as lunch bags and drinking bottles made of plastic or even aluminum foil become superfluous. If they are not needed any more, they can be easily and simply recycled without being a burden on the environment.
HEALTHY
The ECO bread boxes are not only good for our environment, but also for our body. Various disturbing studies have shown that pollutants contained in plastic, such as the plasticizer bisphenol A (BPA), phthalates or PVC, can spread to the food packaged in it, thus negatively impacting our long-term health. By using high-quality, certified food-safe stainless steel, really only what's in the mouth, what was packed: a healthy & delicious snack.
FAIR
If you value organic quality and sustainability, the origin of a product naturally also interests you. For us at ECO Brotbox it is important to create the greatest possible transparency for our customers here: the bread and lunch boxes as well as drinking bottles made of stainless steel are manufactured in an experienced family business in South India, which has been active for several generations. India is a leader in the steel industry and has been using steel food containers for decades. Our drinking and insulating bottles are produced responsibly in China. Of course, our partner companies produce under fair working conditions and these were even personally inspected by our founder Mustafa - certification in accordance with the recognized Fair Trade seal of approval is already being planned.
FUN
There's nothing like a home-cooked meal, right? Just to your own taste and only with selected ingredients - so cooking is fun. By the way, the containers also look chic and present the snack even more appetizing. By taking your own food in addition, but also the eating out can be reduced and thus the wallet be spared. Additional budget, which can be used for more valuable leisure activities. And at the end of the day, when the ECO bread box is empty, it practically just lands in the dishwasher - leaving more time for the fun things in life.
---
Our story and philosophy
ECO Brotbox stands for healthy food, well packaged
- good for the environment and health.
Founder Mustafa, father of two children, was looking for plastic-free alternatives to the classic bread boxes and bottles a few years ago and became aware of stainless steel containers. Although stainless steel products have been used as food containers in other parts of the world for generations, there were only a few suppliers in Germany so far. This is how the idea for the ECO bread box came into being in 2014. Meanwhile, ECO Brotbox consists of a small team of eight people, all of whom are enthusiastic about our products and our philosophy. Every day, we work with great motivation to provide our customers with quality products and personalized service. Our goal is to get more and more people excited about a sustainable and environmentally friendly lifestyle. The products of ECO Brotbox make it easy to carry food and drinks safely packed -
without unnecessary disposable packaging and without pollutants
.
High quality & fair production
We at ECO Brotbox attach great importance to the origin and the
fair production of
our products. Our bread and lunch boxes are produced in a family business in South India, and our bottles are produced responsibly in China. The production conditions on site were personally inspected by us. The employed workers receive a fair wage that is above the minimum wage and of course no children are employed in the production facilities. With our stainless steel producers strict production
guidelines
apply, so that we
can guarantee
a
consistently high quality
for our products
.